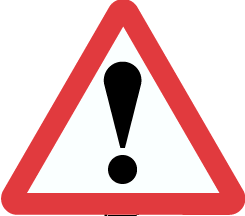 These days, it's getting tougher and tougher to determine and identify which dispensers are "Rare" - "One of a Kind" - "Fantasy" - "Special Issue" - "Test" - or just plain FAKE.

Let me start by saying this information is being posted on my website strickly as information about what is being discussed in the PEZ Collecting hobby. I do not take any responsibility for any effect on values of your collection, hobby, or business as a result of this posting of public discussion. All information provided here is strickly posted as multiple collectors' opinions about their fact-finding investigations.

At this time, there are mainly two specific dispensers being focused upon. The Indian Chief and the One-Eye Monster.

We have provided a few pictures of the tale-tell signs of the reproduction fake identifiers here for your education. Very special thanks Chris, Robert, Joe, and Gary for their input, information, and photos. It is PEZHeads like these that help keep our community safe!

I HIGHLY recommend joining other collectors in the forums of sharing information by visiting pezlist.com, pezcommunity.com, and myspace4pezheads.com.

Pay close attention to the same exact bumps and markings on every single piece in the same locations. Examples shown are bumps on the backs of the heads.

Pay close attention to the colors, too. Real Indian headdresses have smooth flowing color swirls. Fakes have distinct lines where colors meet.

Pay close attention to mould lines where sections of the pieces meet and form lines. Also check for smooth vs rough edges, too.

Pay close attention to the profile of the heads. One is not like the others...

It is believed to be mostly one single source of these FAKE Reproductions. There are three different Ebay Seller Accounts who seem to all be run by the same individual from Hong Kong. ( mocollection . sealordshop . simpson!! )

Please visit our "Contact Us" page to let us know if there's a dispenser that you're not sure about.

We're here to help you build your collection - your way!


For even more detailed pictures and descriptions,
visit THIS WEBPAGE.
Click Pic to Enlarge